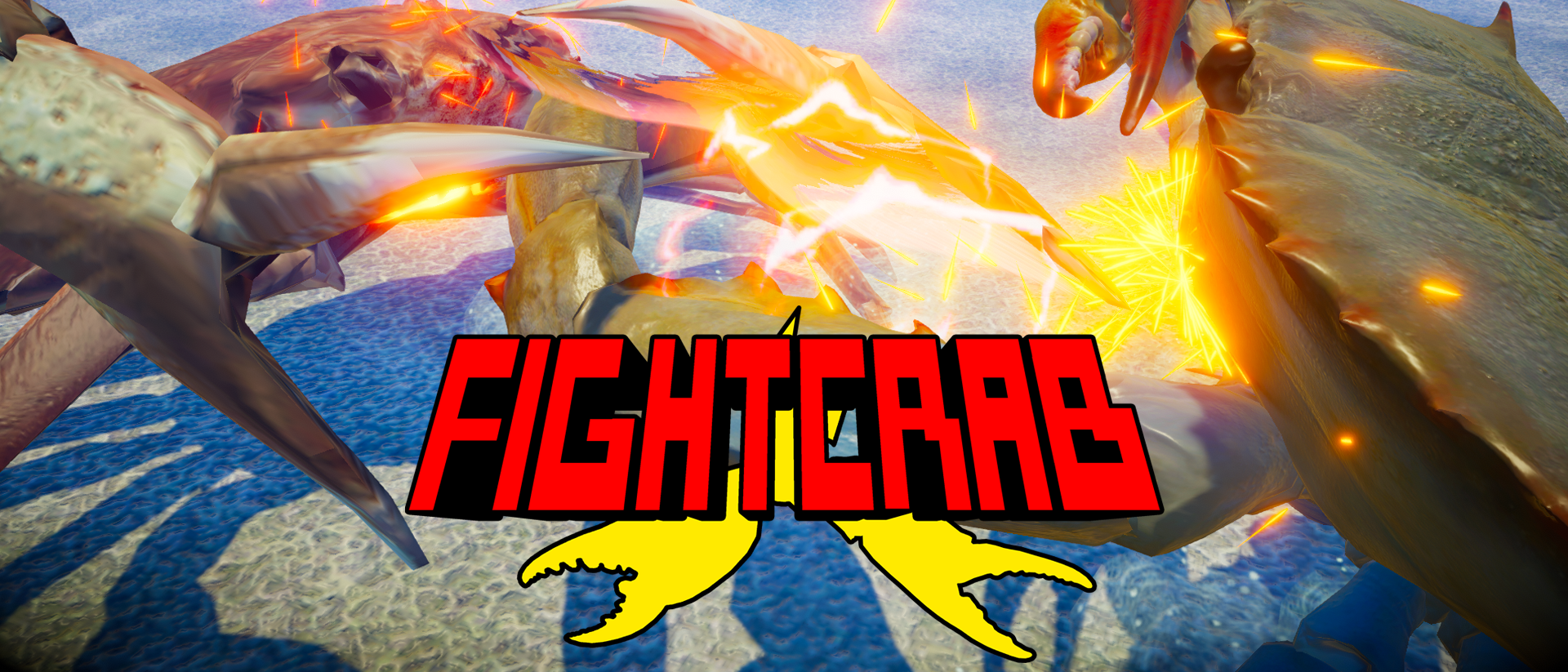 Fight Crab
A downloadable NeoNusso for Windows
Welcome to Crab Fight.
A new 3D action game where you take control of a crab, and fight off other giant enemy crabs.
In this far-off world,
These crabs were granted ultimate strength and intelligence from the generous gods. Using their newfound strength and wit, they armed themselves with human weapons of the finest calibur, and took control of the lands. Immortal beings of unrelenting horror, they cannot be killed with swords or even guns.
However, there is only one principle fact that rules these lands; "Those who are flipped onto their shells, shall be cooked into a crab cake, or mouth-watering rangoon."
Yes,yes...Crabs who have embarrassingly been flipped over onto their shells will have no choice but to submit to the pot.
You are a crab. Aiming to be the best around, you embark on a world tour to flip as many crabs as possible.
---
This is an early access release. While this version of fight crab includes 19 crab species and 41 weapons to choose from, the number of playable features may increase in future versions. At the time of release the early access version of Fight Crab will be updated to a full retail version of the game.
Any feedback would really be appreciated!
mail: support@neoaq.net
Discord: https://discord.gg/wNvrmvK
---
To ensure the best gameplay experience, we strongly recommend the use of a controller when playing fightcrab.
Xbox 360/One controller, Dualshock4, other xinput controllers supported.

Recommended System Requirements
OS: Windows 7, 8.1 or 10
System RAM: 8 GB
Hard Drive: 1 GB
Graphics Card: NVIDIA GeForce GTX 650
DirectX: DirectX 11
---
Does Fight Crab have online multiplayer?
Yes.
You can play the versus mode with 2 ~ 4 people.
You can play the campaign with a partner.
Does Fight Crab have splitscreen?
Yes.
The screen is divided up to 4 in the versus mode.
In the campaign, you can split the screen into two after the partner crab is available.
Does Fight Crab have campaign?
Yes.
There are 6 levels, 37 battles + alpha.

How do i get the update?
The most convenient way is to use Itch.io app https://itch.io/app
Or redownload .zip files on the sites.
---
カニノケンカ、

それはカニを操作しカニと闘う新感覚3D格闘アクションゲームです。
こことは違うどこかの世界、
神に知性と力を授かったカニ達は人間の武器を奪い、地上を支配しました。
カニ達は不死身で、剣も銃でも殺すことはできません。
しかし、たった一つだけ、誰にも逆らえぬ、甲殻の掟がありました。
『背を大地につけた者は負け…』
そう、ケンカで逆さにひっくり返された者は屈服しなければなりません。
あなたは今、最強のカニを目指し、全てをひっくり返す旅に出るのでした。
---
※【アーリーアクセス版】です。19体のカニと41種類の武器、全ての要素にアクセスできますが、今後の開発で要素の増減や仕様に調整が入る場合があります。正式リリース時には製品版にアップデートされます。
どうか support@neoaq.net に フィードバックやバグレポートを送ってください。
公式の「ディスコード」チャンネルにも参加できます。https://discord.gg/wNvrmvK
---
本作はコントローラー操作に最適化されています。
より快適なゲームプレイのため、コントローラーの使用を推奨します。
XInput対応コントローラー、DualShock4に対応しています。それ以外のゲームパッドでもOPTIONからキーコンフィグを実行すれば使用可能です。
推奨動作環境
OS:Windows 7以降
GPU:GeForce GTX650以降
DirectX:DirectX 11以上
System RAM: 8 GB
Hard Drive: 1 GB以上の空き

---
◇公益財団法人日本ゲーム文化振興財団
ゲームクリエイター助成制度の平成29年度支援を受けています
Purchase
In order to download this NeoNusso you must purchase it at or above the minimum price of $14.80 USD. You will get access to the following files:
fightcrabearlyaccess-355.zip
624 MB
fightcrabearlyaccess-339.zip
622 MB