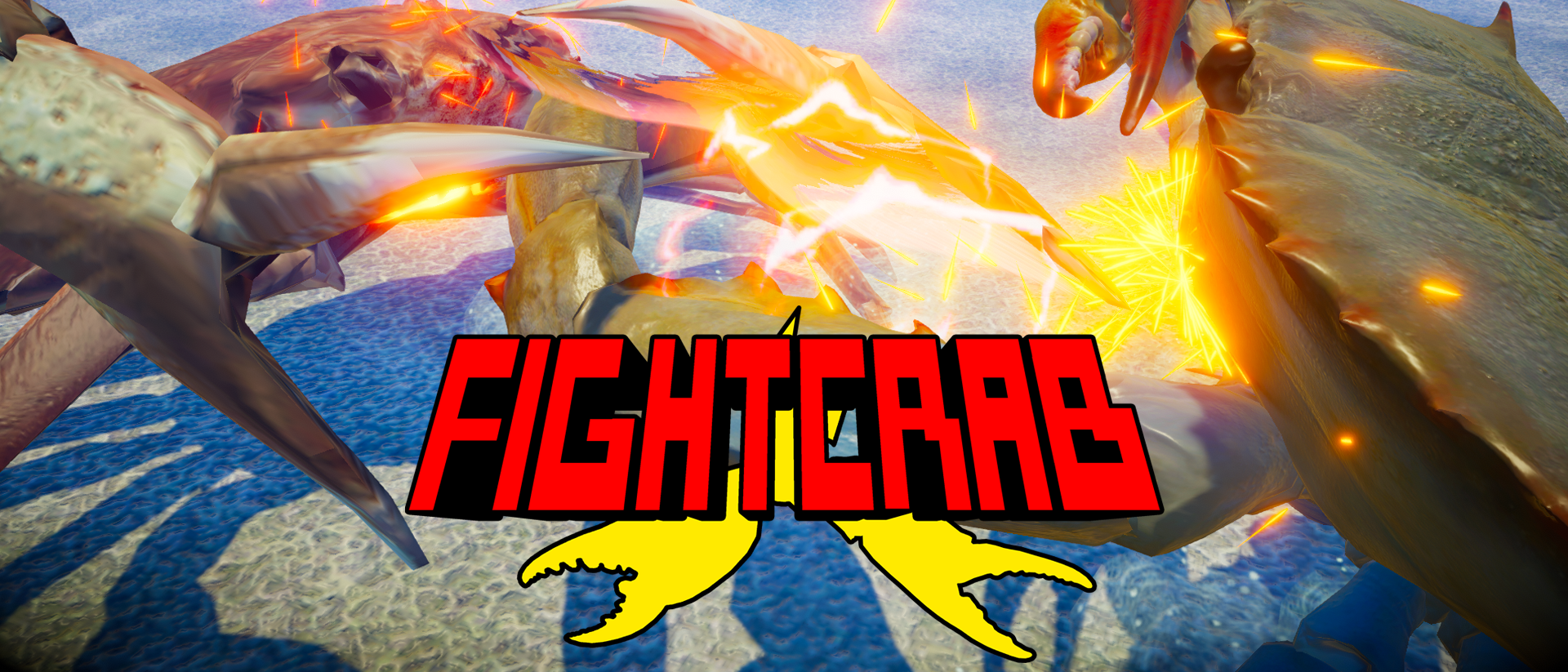 Fight Crab
Note: You can no longer network play with the previous Ver.0.2.x.

・Added a random stage selection in Versus Mode.
・In a four-player match, if a play is disconnected from the match, that player is regarded as a knockout and the battle continues with all remaining players.
・When equipped with a two handed weapon, punching attacks are now registered as hitting from both arms, and the consumption of stamina when defending is reduced.
・Two-handed weapons are less likely to get stuck in the ground.
・Slightly changed the handle position of the Great Hammer.
・Increased Revolver firing speed, and lowered the time needed to reload.
・Arm stamina is now consumed when firing projectiles.
・When riding a seal, dashes consume arm stamina.

・Striking with the blunt edge of a Katana now deals less damage than the sharp end of the blade.
・Continuous firing of the Kanihameha now consumes arm stamina.
・Improved the mobility of the Elbow Crab.
---
※これまでのVer0.2.x とはネットワークプレイできません

・対戦のステージ選択に「ランダム」を追加しました
・4人対戦時、誰かが切断しても、そのプレイヤーをノックアウトとみなし、戦闘を継続するようになりました
・両手武器を装備時、パンチ攻撃が両腕ともヒットするようになり、防御された際のスタミナの消費が少なくなりました
・両手武器が地面に引っかかりにくくなりました
・グレートハンマーの持ち手位置を若干変更しました
・リボルバーの連射・リロードがはやくなりました。
・銃の発射時にスタミナが消費されるようになりました
・アザラシのダッシュ移動時にスタミナを消費するようになりました
・カタナの峰打ちは斬撃よりダメージが低下するようになりました
・カニハメハの継続発射はスタミナを消費するようになりました
・ヒシガニの移動能力を向上しました
Files
fightcrabearlyaccess-300.zip
611 MB
77 days ago